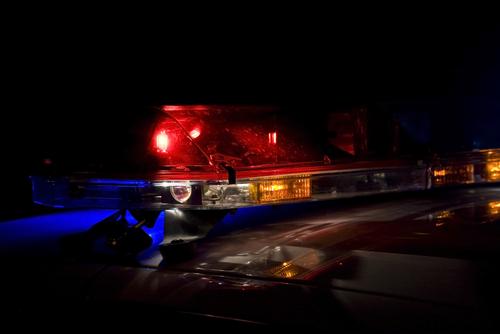 A Short Introduction to Ohio Traffic Fines
Ohio traffic fines are no laughing matter. Punishment for violating traffic law can include hundreds of dollars, which slowly add up to thousands of dollars over the course of years, and even possible jail time. To know how this can happen, and if it will happen to you, you need to do some research on Ohio traffic fines. Only then can you adequately judge your situation and decide whether or not to fight your Ohio traffic fine.
One Example of Ohio Traffic Fines
The fact is that there is no single set of possible Ohio traffic fines because Ohio traffic fines are set by local ordinances, not by the state. Therefore, the exact amount of your Ohio traffic fine will depend on the area that you are stopped in, as well as your actual crime. However, a sample from a particular district might serve as a good example of what your Ohio traffic fine will ultimately be. Here are some Ohio traffic fines as set by Mason Municipal Court:
•
Speeding, no more than 10 miles per hour over the limit: $135
•
Speeding, between 11 and 20 miles per hour over the limit: $160
•
Speeding, between 21 and 30 miles per hour over the limit: $195
•
Speeding, more than 30 miles per hour over the limit: More than $200, with exact amount to be set by the court.
•
Failed to assure clear distance ahead (ACDA), without injury: $140
•
Parking violation: $111
•
Driver failed to use seat belt: $116
•
Passenger failed to use seat belt: $106
The Disciplinary Point System
Unfortunately, this dollar amounts are not the limit to the severity of Ohio traffic fines because all traffic violations are further reflected in the state's disciplinary point system. The system assigns a point value along with an Ohio traffic fine, and this point value is seen by your insurance company, who will then raise your insurance premium. The logic is that the more points a driver has, the less safe they are. Because of this, an Ohio traffic fine may ultimately cost you thousands more than you thought you'd have to pay.
Additionally, the disciplinary point system stops habitually poor drivers from using the road. This is done with punishments and limitations for drivers who meet a certain barrier for point numbers. If you receive 12 points on your license, you will lose it for at least six months. The good news, though, is that you may be able to take a driving refresher course and erase some of your points from your record.
Here is a summary of points assigned with different Ohio traffic fines:
•
Driving 10-30 miles per hour over the speed limit of 55 miles per hour or more: 2 points
•
Driving 5-30 miles per hour over the speed limit of 55 miles per hour or less: 2 points
•
Driving 30 miles per hour over the speed limit in any speed limit zone: 4 points
•
Driving with wanton disregard for the public's safety: 4 points
•
Driving under the influence as a minor: 4 points
•
Committing a homicide with your car: 6 points
•
Driving under the influence as an adult: 6 points
•
Drag racing on public roads: 6 points
•
Driving with a suspended license: 6 points
Comments
comments