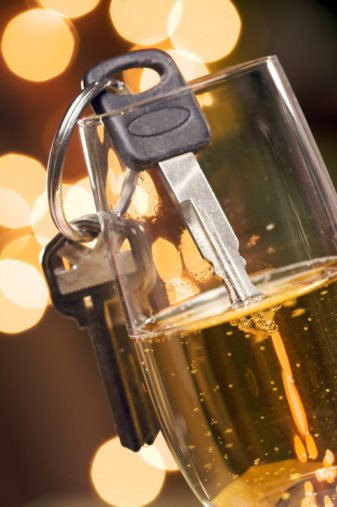 Wisconsin DUI laws are not as strict as many other states. Under Wisconsin DUI laws, any individual who has a minor in the vehicle at the time of the Wisconsin DUI arrest will have their punishments doubled to include extra jail time and fines. In Wisconsin, a minor is anyone under the age of 16 years old.
The first time one is convicted of a Wisconsin DUI, they are subject to a license suspension of at least six months. A fine of $300 will be imposed on the individual charged with a Wisconsin DUI. There is no possible jail time for an individual who is charged with their first Wisconsin DUI. Again, if there is a minor in the vehicle at the time of the incident, the fine and suspension period for the driver's license is doubled. Proof of financial responsibility is also required.
A second Wisconsin DUI is punishable by a jail term of five to 60 days. Wisconsin DUI laws require an individual's license to be suspended for at least one year. Possible fines for a second Wisconsin DUI charge range from $350 to $1100 depending on the severity.
If a minor under the age of 16 was in the vehicle at the time of arrest, an additional fine of $355 may be added to the original fine. After a second Wisconsin DUI conviction, the individual may have to install an ignition interlock device in any car they own or drive on a regular basis.
A third Wisconsin DUI charge can carry a fine of $600 to $2000. An individual's driver's license will be suspended for at least a year under Wisconsin DUI laws. A jail sentence of 30 days to one year is possible as well. An individual's car also may be seized or forfeited, depending on the circumstances of the Wisconsin DUI arrest.
In Wisconsin, there are also rules following a fourth, fifth and sixth DUI conviction. While the fines do get higher, the license suspension penalty does not change all that much. A sixth Wisconsin DWI carries a penalty of two to three years license revocation.
An individual is always eligible, under Wisconsin DUI laws, to file for a conditional license after a certain period of time. Even after a sixth Wisconsin DUI conviction, that time period is only 90 days. Individuals are also subject to alcohol and drug assessments and rehabilitation programs.