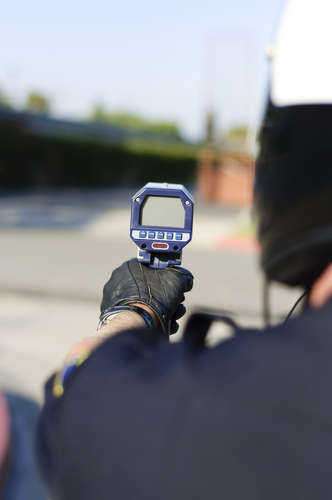 A Brief Introduction to Pennsylvania Traffic Fines
Pennsylvania traffic fines are confusing, but for individuals who don't suitably research them, they may appear scarer or more threatening than they actually are. It can be very easy to manage your Pennsylvania traffic fine, but remember that you still have the option available to fight it in open court. The costs associated with doing so, from court fees to what an optional defense lawyer would charge, may be much greater than your actual Pennsylvania traffic fine, so please research as much as possible before deciding your plan of action.
A Summary of Pennsylvania Traffic Fines
A Pennsylvania traffic fine for speeding is no simple matter to compute. In fact, there are multiple different charges which compose such a Pennsylvania traffic fine, including administrative fees, Emergency Service Fund payments, a fee to pay for the upgrading of the judicial computer system, a surcharge on the Catastrophic Loss Trust Fund, and then the actual Pennsylvania traffic fine, which is composed of both a base fine and then an extra amount charged for each mile over the speed limit an individual went.
Here is some information on all types of Pennsylvania traffic fines that should be able to help you calculate your own fine for speeding or whatever violation you are being charged with:
•
Speeding in a 65 mile per hour zone: $137 plus $2 for every mile per hour over five miles per hour over the speed limit that was driven
•
Speeding in any zone not listed as being 65 miles per hour: $126 plus $2 for every mile per hour above five miles per hour above the speed limit that was driven.
•
Driving too fast considering the hazardous conditions: $109.50
•
Driving too slowly: $109.50
•
Ignoring or passing traffic-control devices such as a stop sign or stop light: $109.50
The Disciplinary Point System
There is also a point system in place in the state of Pennsylvania that can make assessing your Pennsylvania traffic fines all the more difficult. That is because points work as indirect Pennsylvania traffic fines in that they tip car insurance companies that a driver is at-risk for an accident and should therefore be charged higher insurance premiums.
One of the ostensible reasons for the point system is that it prevents such risky drivers from getting behind the wheel. All drivers who accumulate six points need to take an examination about proper driving etiquette and safety. If they pass, two points will be removed from their record. If you pass six points a second time, you'll have to pass a on-the-road driving examination to still have control of your license and drop two points again. The third time you accumulate 6 points, an immediate suspension will be placed on your ability to drive. Drivers under 18 will get suspensions the first time they cross the 6 point limit.
Here are a few important examples of Pennsylvania traffic fines as points with their relevant accidents:
•
Not stopping for a red light or a traffic signal: 3 points
•
Careless driving: 3 points
•
Not stopping for a school bus with flashing red lights: 4 points and a 60 day suspension
•
pennsylvania traffic fines Various traffic violation and its fine in the state of pennsylvania
•
Speeding by six to 10 mph: 2 points
•
Speeding by 11 to 15 mph: 3 points
•
Speeding by 16 to 25 mph: 4 points
•
Speeding by 26 to 30 mph: 5 points
•
Speeding more than 30 mph: 5 points
Comments
comments