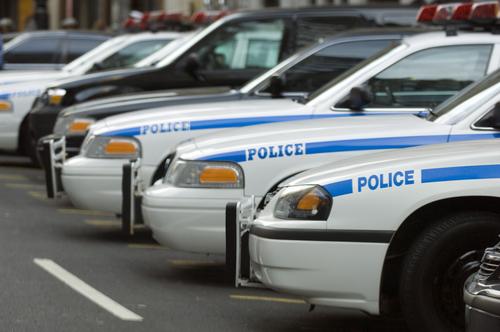 A Brief Introduction to Oregon Traffic Fines
Oregon traffic fines are some of the most severe in the country, with minimum fees that are higher than the maximums in most states. However, the original Oregon traffic fee is only the beginning of a driver's problems once they get a ticket. That's because Oregon has a supplementary Driver Improvement Program that is unique to the state and that can be difficult to navigate for those unfamiliar with it. The good news is that while the whole process of dealing with an Oregon traffic fine can be headache inducing, it becomes much simpler the more you know about Oregon traffic fines.
A Sample of Minimum Oregon Traffic Fines
Ultimately, most Oregon traffic fines are matters of local jurisdiction, and there's no way to tell for sure what your Oregon traffic fine will be until a judge sentences you. However, the state does set guidelines for the minimum amount that an Oregon traffic fine can be, and so it's good to familiarize yourself with these numbers, so that you can plan for the most positive scenario.
•
Speeding, 1 to 10 miles per hour in excess of the speed limit, or any excess speed during a funeral procession: $97
•
Speeding, 11 to 20 miles per hour in excess of the speed limit or 66 to 75 miles her hour when the speed posted is 65 miles per hour: $145
•
Speeding, 21 to 30 miles per hour in excess of the speed limit, or 76 to 85 miles per hour when the speed posted is 65 miles per hour: $242
•
Speeding, more than 30 miles per hour, or over 85 miles per hour, but under 100 miles per hour, where the legal speed is 65 miles per hour: $427
•
Careless driving not contributing to an accident: $181.5
•
Unlawful U-turn: $108.75
The Driver Improvement Program
Besides instituted fines, most states also have a disciplinary point system in place to ensure that drivers who've committed moving violations pay more money for their car insurance. However, the state of Oregon does't have a points program, though it does offer what is called the Driver Improvement Program to supplement the Oregon traffic fine system. Insurance companies will still be alerted of all traffic violations, and rates will go up, though not as uniformly as under the point system.
The main goal of The Driver Improvement Program is to keep unsafe drivers off the road. Adult drivers who collect more than three traffic convictions within 18 months will have their licenses restricted for 30 days by the DMV. Preventable accidents also count toward this number. The restrictions are that you won't be able to drive from midnight to five a.m. unless it is part of your job to do so. One more conviction within 6 months (so 24 months total) and your license is totally suspended for 30 days. Drivers under 18 only get two traffic convictions before their license is suspended.