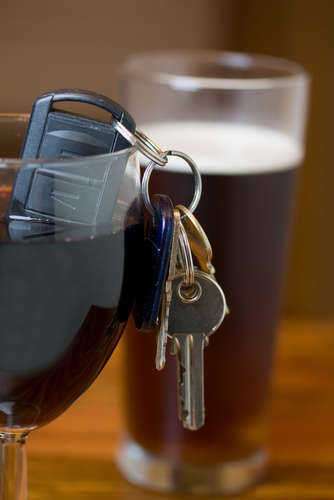 A Brief Introduction to Nevada Traffic Fines
Nevada may be home to some of America's most famous tourist destinations, but visitors entering the state should be warned to always pay close attention to posted speed limits and traffic laws. That is because the state inflicts strict Nevada traffic fines on both residents and visitors who violate its traffic laws. These Nevada traffic fines can be moth than a minor inconvenience, they can be financially devastating, potentially resulting in the loss of a driver's license. However, before you worry too much about your situation, you should learn more about Nevada traffic fines.
A Sampling of Nevada Traffic Fines
Nevada traffic fines are created specifically by each local district in the state, so that, for instance, Reno, Nevada has different Nevada traffic fines than Las Vegas does. You need to discuss with the clerk in your district the exact amount of the Nevada traffic fines that you are vulnerable to. However, to give you an idea starting out, here is a short sampling of Nevada traffic fines alongside the violations they are inflected to punish.
• Driving 10 miles an hour over the speed limit: $135
• Driving 20 miles an hour over the speed limit: $220
• Failure to stop at a red light, stop sign or railroad crossing: $120
• Improper passing, turning or signaling: $120
• Failure to properly stop for a school bus: $245
Disciplinary Point System
The State of Nevada also has in place a disciplinary point system which, in effect, charges you hidden Nevada traffic fines. The way this works is that a certain number of points are put on your license when you pled guilty or are found guilty of a traffic violation. These points are then seen by your car insurance agency, who will charge you more for the more points you have under the assumption that drivers with points on their license are more likely to get into car accidents and need payments from their car insurance company. This is why it is like indirect Nevada traffic fines that you continue to pay even after your original Nevada traffic fine is paid off.
The disciplinary point system is an additional trouble for drivers because the state will revoke your license if you accumulate too many too quickly. Now the limit is 12 points in 12 months leads to an automatic suspension.
Here are a few violations and the number of points that will be put on your license if you are found guilty of them:
• 1-10 mph over limit: 1 Points
• 11-15 mph over limit: 2 Points
• 16-20 mph over the limit: 3 Points
• 21 mph or more over the limit: 4 Points
• Driving too slowly: 2 Points
• Following too near: 4 Points
• Failure to stop for a red light: 4 Points
• Ignoring a stop Sign: 4 Points
• Failing to yield right-of-way: 4 Points
• Careless driving: 6 points
• Reckless driving: 8 points
Comments
comments