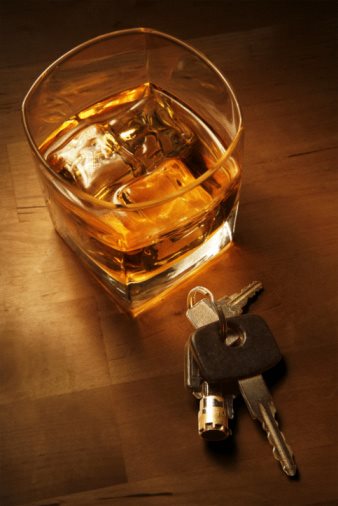 DUI class referrals will be made by official sources
The process of taking a DUI class will begin with an official referral being provided by the particular authority compelling the DUI defendant to take a DUI class. In this respect, DUI classes may either be located through courts or the local Department of Motor Vehicles (DMV).
Additionally, a DUI class must be approved for use by the state legal system in order to effectively return the particular defendant's legal driving privileges to her or him. Unapproved DUI classes cannot be used, despite any level of success which might be enjoyed in them, to allow for license reinstatement or the avoidance of jail terms or further fines.
DUI Class Types
A DUI class may either be conducted, in the traditional manner, as an in-person process, or online. In-person DUI classes may, in some cases, be required for the DUI defendant, in order to verify that this measure is fully used and fully guarantees that the defendant has regained healthy and safe driving and intoxicant consumption habits.
Moreover, DUI classes can vary in terms of where they are located and how close this is to the defendant, as well as in terms of the price which might be charged for DUI defendants. Due to the social stigma which may be felt or feared to proceed from enrollment and attendance in DUI classes, people may also wish to enquire into whether or not they can take the particular DUI class during a time of day when reduced attendance might be expected.
DUI class process
DUI defendants taking a DUI class are generally recommended to be active participants during class time, as can allow them to effectively glean information as to the avoidance of unsafe driving and intoxication consumption habits and to demonstrate their commitment to these goals. All of the information provided in the DUI class should also be closely studied by the particular student involve in the DUI class, both in order to regain privileges as a driver and in order to take advantage of the financial investment which must be made in the DUI class.
DUI Class Certificate
People who take a DUI class will not be able to realize the benefits promised by DUI classes unless they obtain a recognizable and usable completion certificate from the class administrators. To this end, people enrolled in DUI classes must know when this certificate will be provided to him or her. Moreover, the particular authority to which the DUI class certificate must be provided will have to receive this kind of documentation in the manner in which it prescribes.
For one, some authorities will require that a DUI class certificate be sent to them directly by the DUI school, while others may require that the DUI defendant personally provide the DUI class certificate to them. In either case, the DUI class completion certificate should be efficiently provided in order to have its full effect.
Comments
comments